Thanks to top-of-the-range healthcare facilities and accessible location between East and West, Ajman is an attractive destination for medical treatment.
Ajman Specialty General Hospital
Focusing on the highest of standards, the latest in technology, and the best in patient care, Ajman Specialty General Hospital in the Al Jurf area is a highly regarded facility. Many specialist services are offered here, and these include paediatrics, gynaecology, physiotherapy, orthopaedic, dermatology, dental, and ear, nose and throat. The hospital also provides radiology and laboratory services, as well as many others and is open from 7.30am until 11pm every day.

Amina Hospital
Part of Anglo Arabian Healthcare, Amina Hospital on Al Quds Road provides high-quality private healthcare across a wide range of specialties including cardiology, obstetrics and gynaecology, paediatrics, orthopaedics and radiology. Emergency and GP services are available 24 hours a day, seven days a week. Clinicians and nursing staff have experience working in the UK, USA, Europe, Arab countries and the GCC, and many are multi-lingual.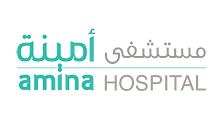 Gulf Medical University
By providing a high standard of medical education, Gulf Medical University in Al Jurf strives to prepare a highly-skilled workforce, and focuses on promoting health services that are informed by the latest findings in scientific research. The professional training and research undertaken here guides all the services provided at the Gulf Medical Centre and at other facilities across the country.

Dental Care
College of Dentistry, Ajman University of Science & Technology. This dental education facility Al Jurf has several purposes. The first is to provide top-quality training, creating a new generation of highly qualified dental healthcare practitioners. The second is to provide professional oral healthcare to the people of the UAE. As a perk, students are also provided with free dentistry and scientific research also takes place here.

Thumbay Medicity
Located in Al Jurf, Ajman, Thumbay Medicity is a unique destination for state-of-the-art healthcare, medical education, healthcare and wellness. It houses the Gulf Medical University – the region's leading private medical university, Thumbay University Hospital – the largest private academic hospital in the region, Thumbay Dental Hospital – the first private dental hospital in the country and the largest academic dental hospital in the Middle East region's private sector and Thumbay Physical Therapy and Rehabilitation Hospital – the biggest state-of-the-art rehabilitation hospital in the country. It also has outlets of Thumbay Pharmacy and Thumbay Labs, in addition to Body & Soul Health Club and Spa, Thumbay Food Court, The Terrace Restaurant, Blends & Brews Coffee Shoppe, etc.
Website: https://thumbaymedicity.com/
Email: info@thumbayuniversityhospital.ae
Phone: 06 770 5555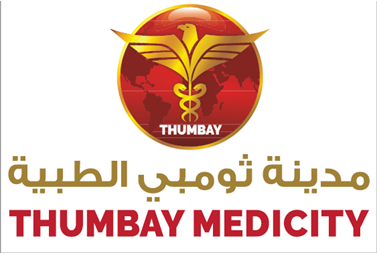 Thumbay University Hospital
Thumbay University Hospital is the largest private academic hospital in the Middle East region, with 350 beds. It is located in Thumbay Medicity, and is a state-of-the-art family healthcare destination having a dedicated 100-bed long term care and rehabilitation unit, 10 modern surgical suites for all major specialties, Center for Imaging, Cath Lab, ICU/CCU/NICU/PICU, 10-bed dialysis unit, etc. The Hospital has a dedicated floor for the Mother and Child program including 10 Labor & Delivery Rooms, NICU, SCBU and Well Baby Unit. The hospital offers Marhaba Services – personalized fast track services for patients – as well as Presidential Suite Rooms, VIP Rooms, Private Rooms etc. The hospital has a 'Therapeutic Garden' for better relaxation and holistic recovery of in-patients. Amenities for patients and visitors include a multi-restaurant food court, movie theatre, coffee shops, health club, 1000+ free parking spaces etc.
Website: https://www.thumbayuniversityhospital.com/
Email: info@thumbayuniversityhospital.ae
Phone: 06 770 5555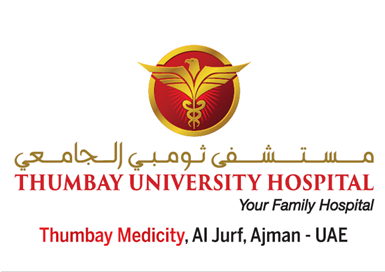 Thumbay Hospital
Thumbay Hospital, located in Al Nuaiemiya, has a capacity of 250 beds, and is the first JCI accredited hospital in Ajman. The hospital offers services across all major medical specialties and has advanced facilities such as Cardiac Catheterization Laboratory, Neonatal ICU (level 3), ICU, Dialysis, Advanced Radiology &; Lab Services, Interventional Radiology, Interventional Neurology, Minimal Invasive Surgeries, Bariatric (weight-loss) Surgery, State-of-the-Art Modular Operating Theatres, Pediatric Surgery, Women Wellness, Neonatal Screening, Super Specialty Dental Center etc. The hospital also offers special antenatal packages, painless delivery services, executive labor and delivery suite (private), state-of-the-art equipment, 24-hours emergency and in-patient services.
Website: https://thumbayhospital.com/ajman/
Email: thajman@thumbayhospital.ae
Phone: 06 7463333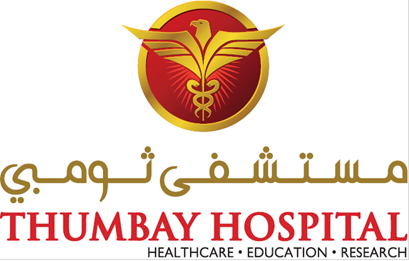 Thumbay Physical Therapy & Rehabilitation Hospital
One of the most advanced physical therapy and rehabilitation facilities in the region, Thumbay Physical Therapy & Rehabilitation Hospital, located in Thumbay Medicity, seeks to redefine the standards of physical rehabilitation by introducing innovation in the form of state-of-the-art technology, futuristic facilities, cutting-edge research and advanced learning. Innovation is one of the key features of the hospital. State-of-the-art rehabilitation treatment is delivered through advanced technology like virtual reality. The hospital is attached to Thumbay University Hospital with 100 dedicated beds for Long-term Care and a Therapeutic Garden for faster and holistic recovery.
Website: https://www.thumbayrehab.com/
Email: info@thumbayrehab.ae
Phone: 06 7031555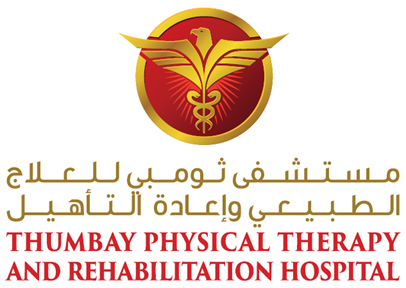 Thumbay Dental Hospital
Thumbay Dental Hospital, with its cutting-edge technology and team of experienced doctors, has risen to the forefront of dental hospitals in the region. Located in Thumbay Medicity with a built-up area of 37,000 sq. ft. and 60 dental chairs spread across three floors, the hospital has built a reputation of delivering high quality dental services at affordable costs. Staffed by an efficient team of caregivers from multiple nationalities, the hospital provides personalized care according to the needs of individual patients.
Website: https://thumbaydentalhospital.com/
Email: info@thumbaydentalhospital.ae
Phone: 06 714 7555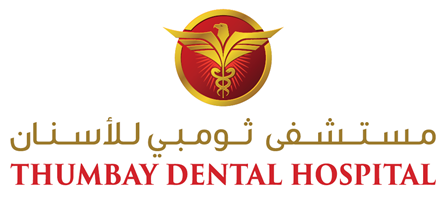 Gulf Medical University
The first and only private academic health system in the Middle East region, Gulf Medical University, founded in 1998, has made several contributions in medical education, healthcare and research. It has established collaborative partnerships with over 70 international universities and institutions, and has students from over 86 nationalities studying at its campus in Ajman for various undergraduate and graduate programs. With 6 colleges, 26 accredited programs and a network of teaching hospitals within its academic health system, it is uniquely positioned to transform advances in academic and research into tangible health benefits.
Website: https://gmu.ac.ae/
Email: admissions@gmu.ac.ae
Phone: 06 7431333